Courses Included with Purchase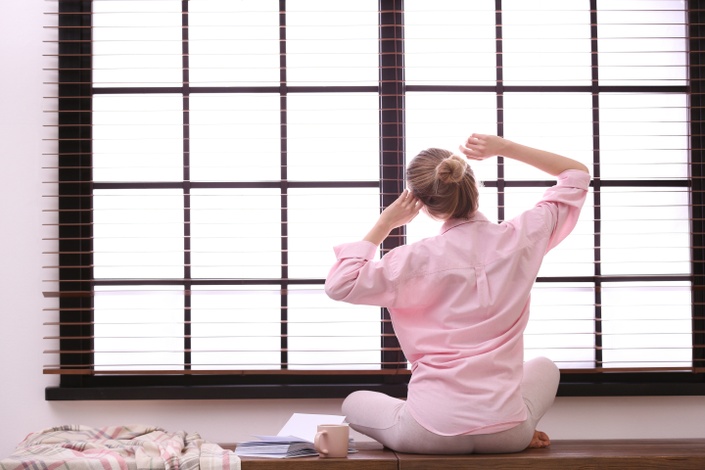 Unstress your body
Healing Movement with Galina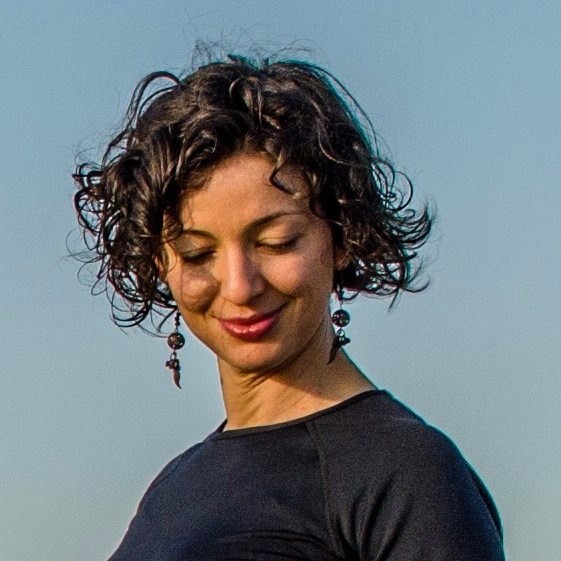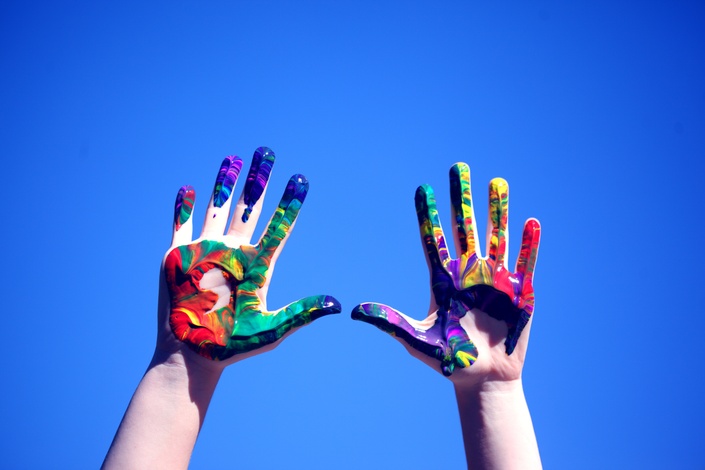 Hands, Wrists, & Shoulders
Healing Movement with Galina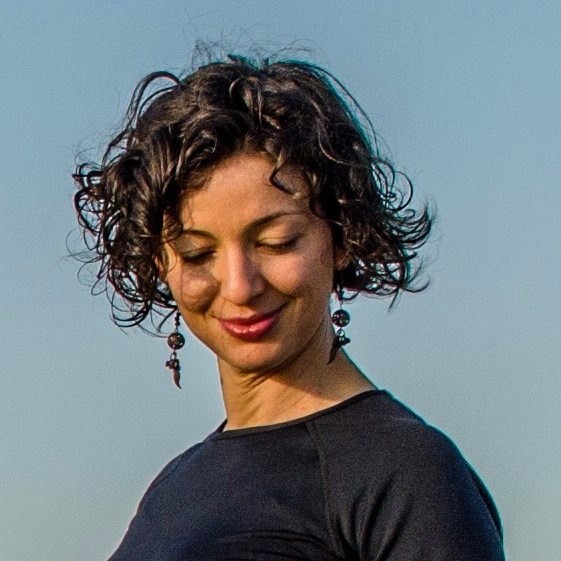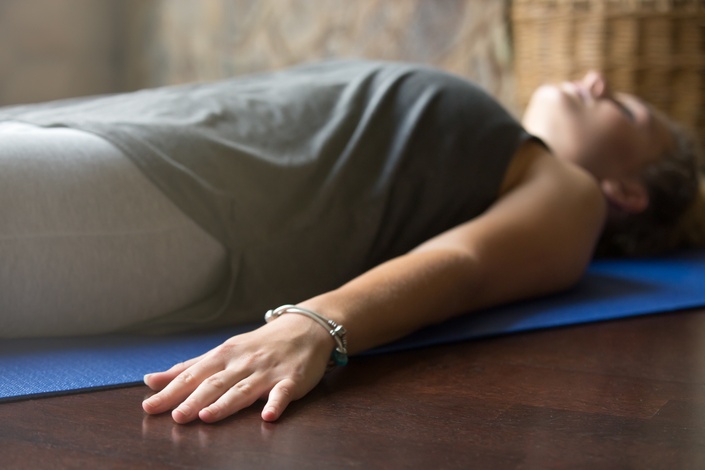 Low Back Relief
Healing Movement with Galina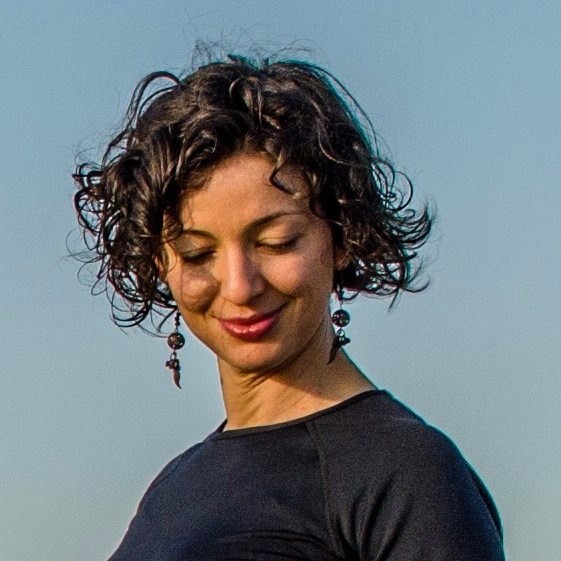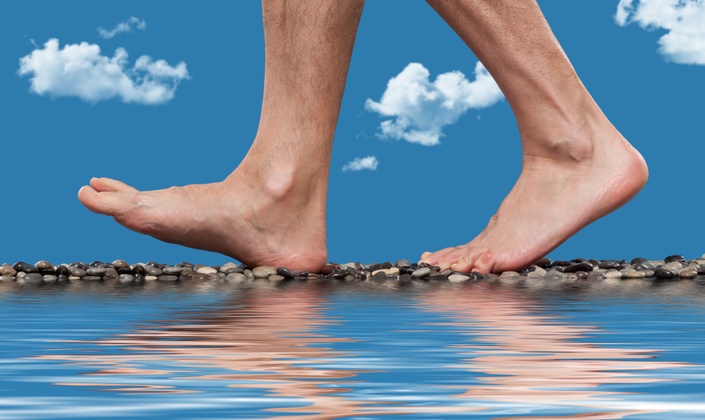 Strong Feet Better Balance
Healing Movement with Galina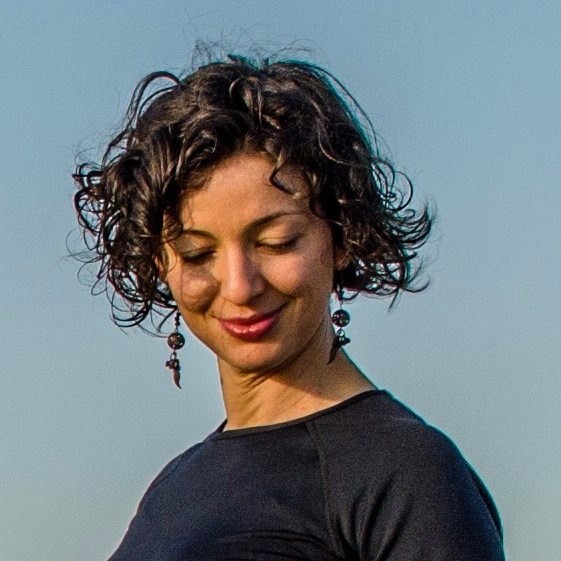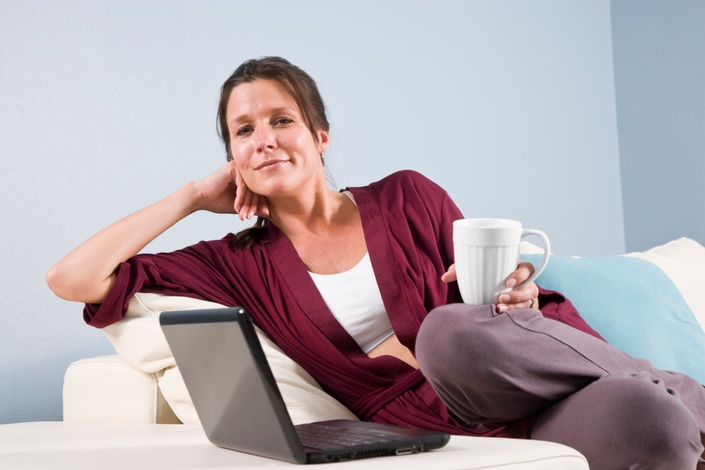 Digestion sessions
Healing Movement with Galina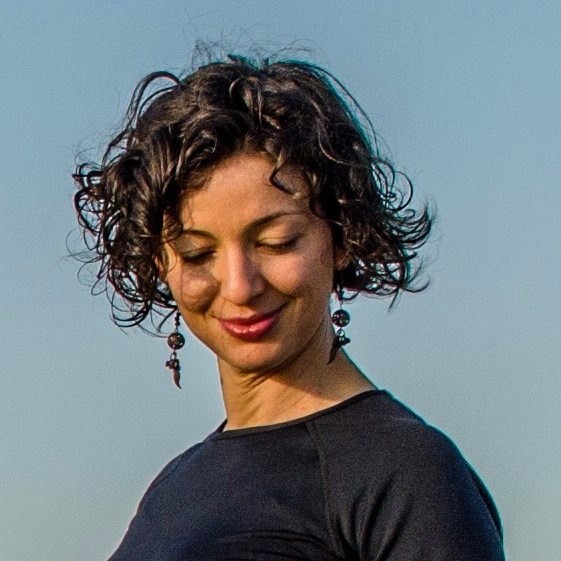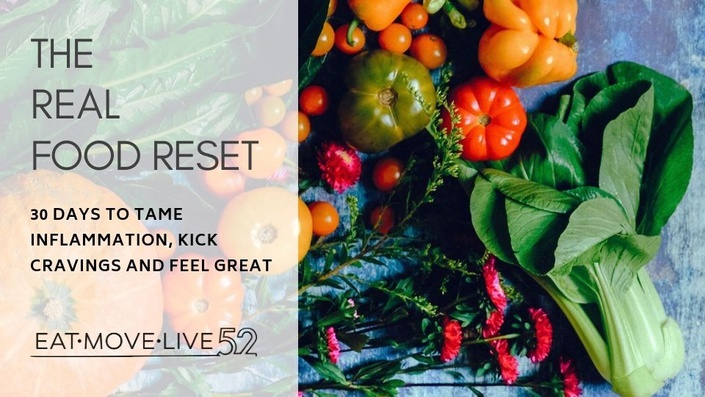 The Real Food Reset
30 days of Real Food - Lose weight, tame inflammation, kick your cravings & feel great in your skin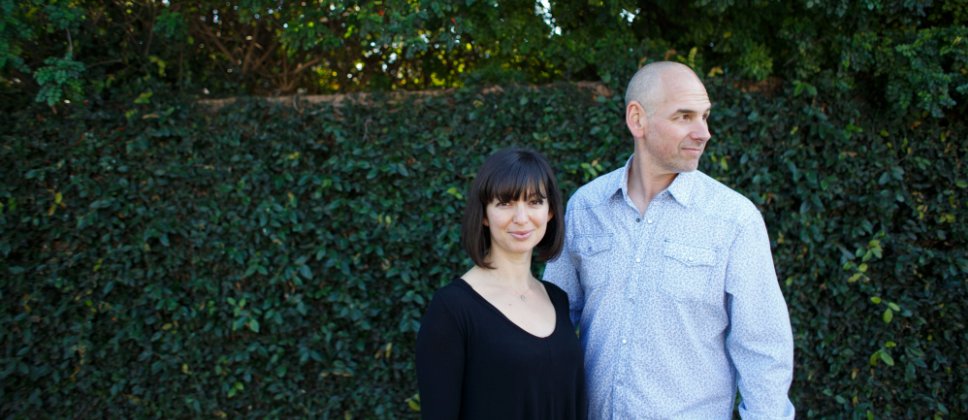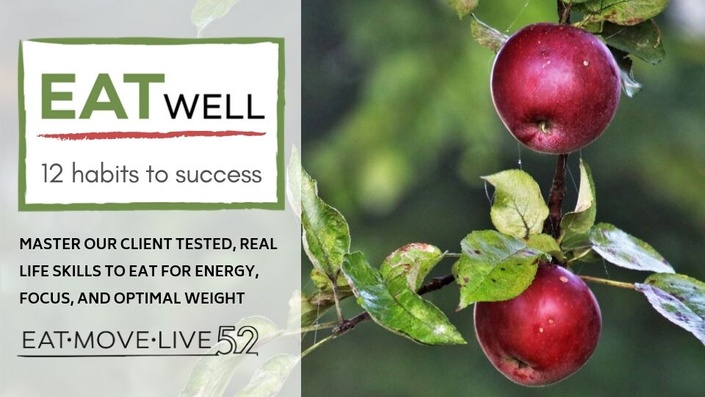 Eat Well - 12 Habits to Success
12 habits and daily positive action steps to build your personal real food lifestyle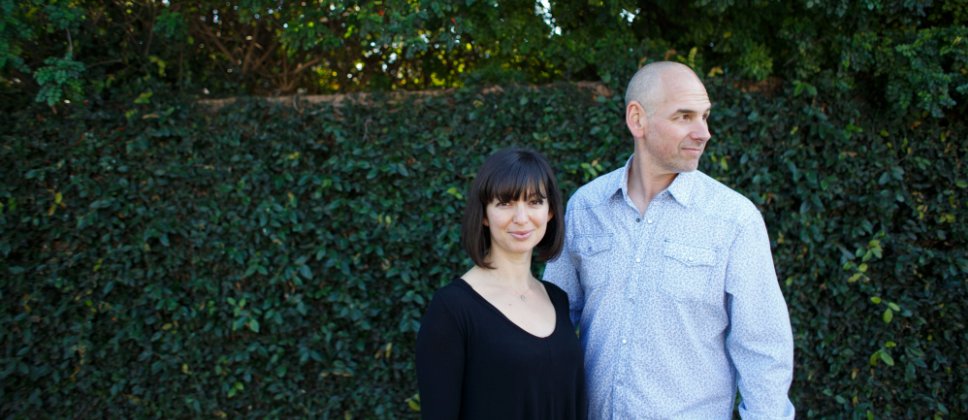 Original Price: $263
Getting and staying healthy just got easier
...and more fun!
Does this sound familiar?
You are ten days into your latest elimination diet and nothing's happening. Or worse, your mom sends you a study warning you about the very diet you're on!
You're ready to go to the gym when the school calls. The little one forgot her lunch. Again. You'll go to the gym tomorrow...
You've been meaning to start meditating on Monday... since 2017.
If it does, you already know how hard it can be to do it alone.
That's why we created our
Eat Move Live 365
Coaching Community
We were as frustrated as you are by the way health, diet, and exercise are covered in the news these days.
False and misleading information being shared on social media and even by the news outlets we used to trust!
Scare tactics and click bait headlines...
Long outdated diet advice that's being pushed as if it's still the '90s...
Programs that suggest that if you can't do it, it's you who've failed...
Images that equate health with external beauty that have nothing do to with how you function and feel on the inside.
Fit-spiration that asks: "What's your excuse?" and pushing you to be "Stronger than your excuses"
We are as done as you are with all of this.
Thankfully, you can put that all behind you
The Eat Move Live 365 Coaching Community is exactly what you need to make your personal health journey your own success story.
And you don't have to do it alone.
You'll be supported by your coaches, Galina and Roland Denzel, plus Eat Move Live 365's growing community of like-minded people.
No more over-analyzing and second-guessing your choices, your decisions, or yourself. We bring decades of knowledge and experience to help you wade through the news and scary headlines with an expert eye.
Together we will set goals that you can achieve, lead you down your own ideal path, and show you what it feels like to act out of the best parts of yourself! We will support you to learn how to listen to your body and work with nature, rather than against it!
And you will meet others: mothers, fathers, single parents, sedentary writers, busy professionals, over-extended graduate students, solo entrepreneurs, people going through major life transitions, people dealing with illness and pain, loss and difficulty....all of them having the one common thing with you - wanting the best for their health and their lives!
Will you take a peek and see if this is your place? We would love for you to find that it is so!
To join the Eat Move Live 365 Coaching Community:
Choose your plan - month to month or a year. We've made it simple for you to enroll and pay as you go or save and grab the whole year. You will get access to:
* Monthly library of resources, with a new theme each month, including audiobook chapters, downloads and handouts, self-assessment tools, exercises and movement practices, seasonal recipes, mindfulness meditations, to inspire your learning and success. When you join you get access to all the back-content as well, so you can "netflix" your way through it
* Inspiring interviews with health, nutrition, and wellness experts, and live demos from the community on Facebook
* Live and recorded Q&A sessions
* Office Hours where you can ask questions, get answers, or just chat with your coach.
* Online coaching and access to your teachers for questions, support and growth
* Exclusive access to our private online support group
* Early access to our special programs and courses
* Special offers and programs only available to members
Instant access to our proven system of 12 habits of success
When you join 365 community the first step is to master the 12 habits of success. Whether you want to eat, move or live better - or, all three - the step by step guided program will help you make the most out of your membership and give you the results you want!
Welcome to Eat Move Live 365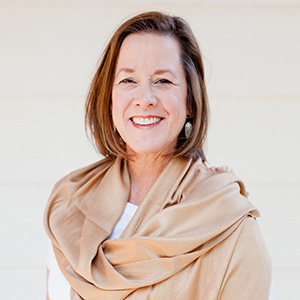 "What I enjoy most about your programs are the ease...
It isn't complicated or extra work to bring health to my meals through your suggestions."
- Rebecca Wilson
We welcome you to a completely new way of learning, unlike anything you have done with us before
...a coaching community for all 365 days of the year, with a changing theme month to month, keeping you connected, inspired, motivated and empowered to reach your health goals all year long.
As guides and teachers each day, we wake up fired up support you in your goal to achieve greater health, well-being and happiness.
We'll take you step-by-step towards the ambitions of your mind and the aspirations of your heart.

There are three key areas where you'll see feel the value of the EatMoveLive 365 Coaching Community:
1. We help you turn information into action
When you consistently make decisions and develop habits in your best interest, you'll learn to trust your actions and know that your body can change and improve.
As your teachers we make sure the information you act on is based on science and facts, and that we apply it through the lens of change psychology.
You will succeed and thrive without the frustrations of starting and stopping, exhausting your willpower or losing faith in yourself.
2. We help you face obstacles
By learning moment-to-moment observation skills and developing powerful self-awareness and authentic self-compassion, you can face the ebb and flow of daily life and stay on top of challenges in stride.
As your teachers we are not only wise guides in handling obstacles, but we model the same self-compassion and deep humanity that is the foundation of a right relationship with self.
This is key in sustaining long term health, fostering the kind of mind-body relationship that is your birthright.
3. We connect you with a supportive community
By creating opportunities for discussions, webinars, classes, moderating groups online and in real life we give you an environment to thrive.
We deeply value the power of community, and how much it means to have a group of like-minded, supportive people on the track to developing a higher level of health and well-being.
We believe that our work is only as powerful as the amazing people it supports, and bringing you together has been one of our greatest rewards and aspirations.
We took these three key areas, mixed them with our desire to keep growing and showing up as the authentic, compassionate and knowledgeable guides you know, and we had the perfect recipe - an ongoing coaching community, with a changing theme month to month, that would keep you connected, inspired, motivated and empowered to reach your health goals.

Joining the coaching community will help you...
1. Stay connected to your deep aspirations for health and well-being
2. Get up to date, curated, accurate health information
3. Feel the inspiration and motivation you need to keep you on track
4. Opportunities to share, connect, receive support and offer support in the community
5. A chance to watch your teachers demo live sessions with personal clients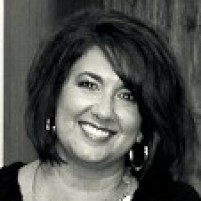 "I was pleasantly surprised by how incorporating such simple habits made such a big impact on my health."
- Sharon Hines
2019 has been so good to our members who are already enjoying the practical benefits of the 365 membership:
A place to learn and stay inspired and motivated
A home online to find support to stay on track and practice intentional self-care
An opportunity to get professional coaching, but also exchange experience and wisdom with the members
Weekly check in, accountability and Q and A sessions
Bundled monthly content with special extra courses and e-books
Access to a library of monthly curated resources, organized around a theme
- That's right, when you join now, you get access to all the back months!
Take a look at our themes coming in 2020!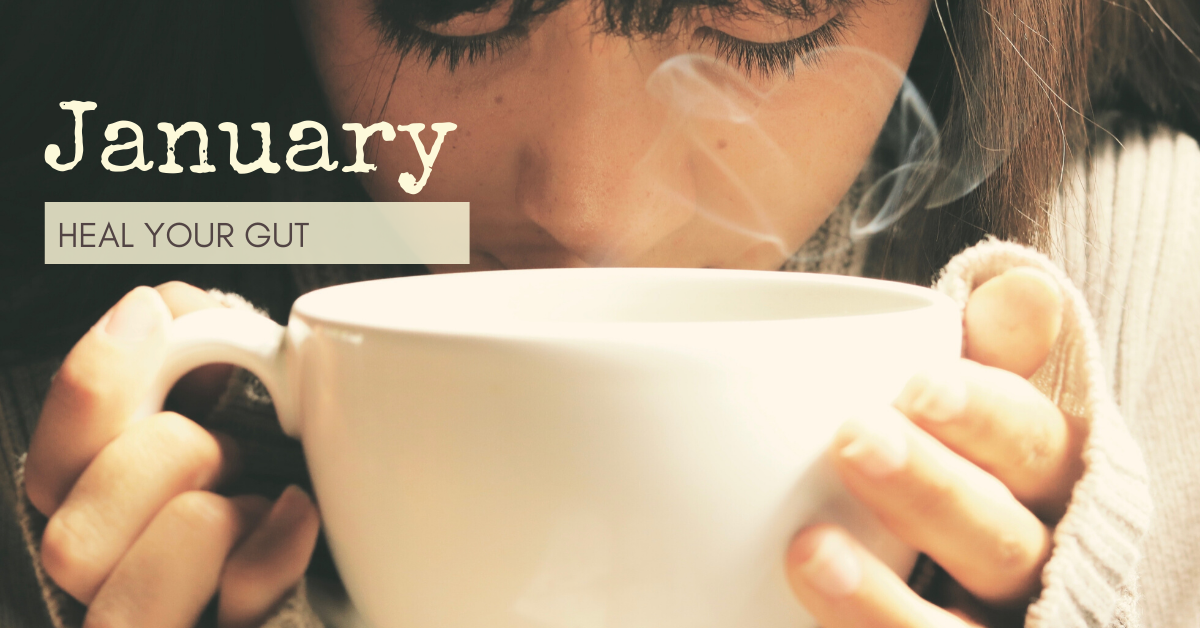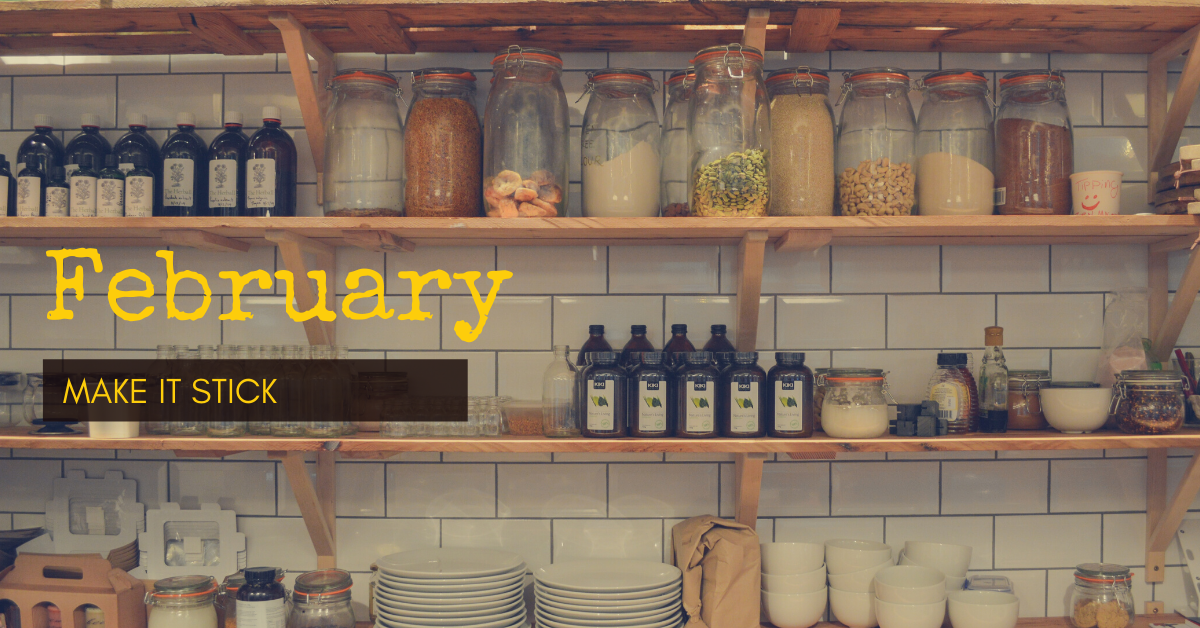 No more waiting to feel better! Start now, and let us help you be a force of good in your own life!
Follow these three simple steps:
1. Enroll month to month or for the year
2. Get on the 1-1 welcome call with your coach
3. Start learning and practicing the 12 habits of success
The best part! Even before the coaching group starts for you, you can dive into this month's content and have access to our whole archive of movement and mindfulness practices, videos, handouts and recordings! Right now!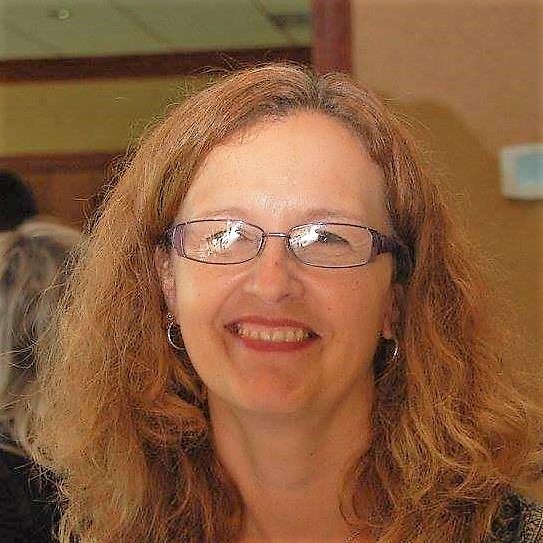 "For me, it created a support network of like-minded folks working together."
- Cathy
And you know what's best about the coaching community?
You get to take an active part in shaping what each month's curriculum looks like!
If you felt like the movement practices from December were helpful, and you would like to see more of those in January, all you have to do is ask!
As we work on the coaching community a couple of months ahead, we can navigate the content as we go and shape the community to best serve you - the students!
You don't have to wait for our next book or online program to come out, you can have your resources delivered to your inbox as soon as we create them for you!
How do you feel about being a part of the next wave of interactive health learning?
And are you ready to gift yourself the opportunity to grow into the full potential of your health, without exhausting yourself or having to start and stop every few months?
Making the Coaching Community Personal
We are always looking for ways to help you implement the resources we offer in ways that are easy and applicable to you. After all - why learn if it's not helpful to you, personally?

As you know, each month has its own subject and theme, like January's theme of simplifying your life, for instance.
But what if you have a more specific goal?
What if you are really wanting to lose weight (yes, you CAN love your body and still desire to be leaner)?
What if you're dealing with aches and pains?
What if you want to increase your energy or you're getting ready for a big athletic feat?
What if you're overwhelmed, and just need to start small, and still have enough of a victory to keep you on track?
What if making your bed in the morning and walking after meals is just fine for you, while someone else may really want to learn how to do pull ups...
That's where WE come in!
We will make each month customizable, so you can use the tools to support your goals! We will help you set goals, find areas of opportunity, celebrate change, and adjust your actions and habits as you go.
What About Community Support?
You can stay in touch with us and the rest of our students here in the private membership platform, on Facebook and via email.
But don't think that's enough for the kind of close-knit private and amazing community we are growing here, so we will also meet live on Zoom video! We have a monthly call you can participate in or watch recorded, as well as two Office Hours sessions, to ask questions and get support from your coach.
We'll even have live video coaching and demonstrations for you to learn from, add your input to, and come out feeling inspired, having made your mark on the world and excited to see yourself and others change.
Are you ready to join the community, get healthy, and feel great?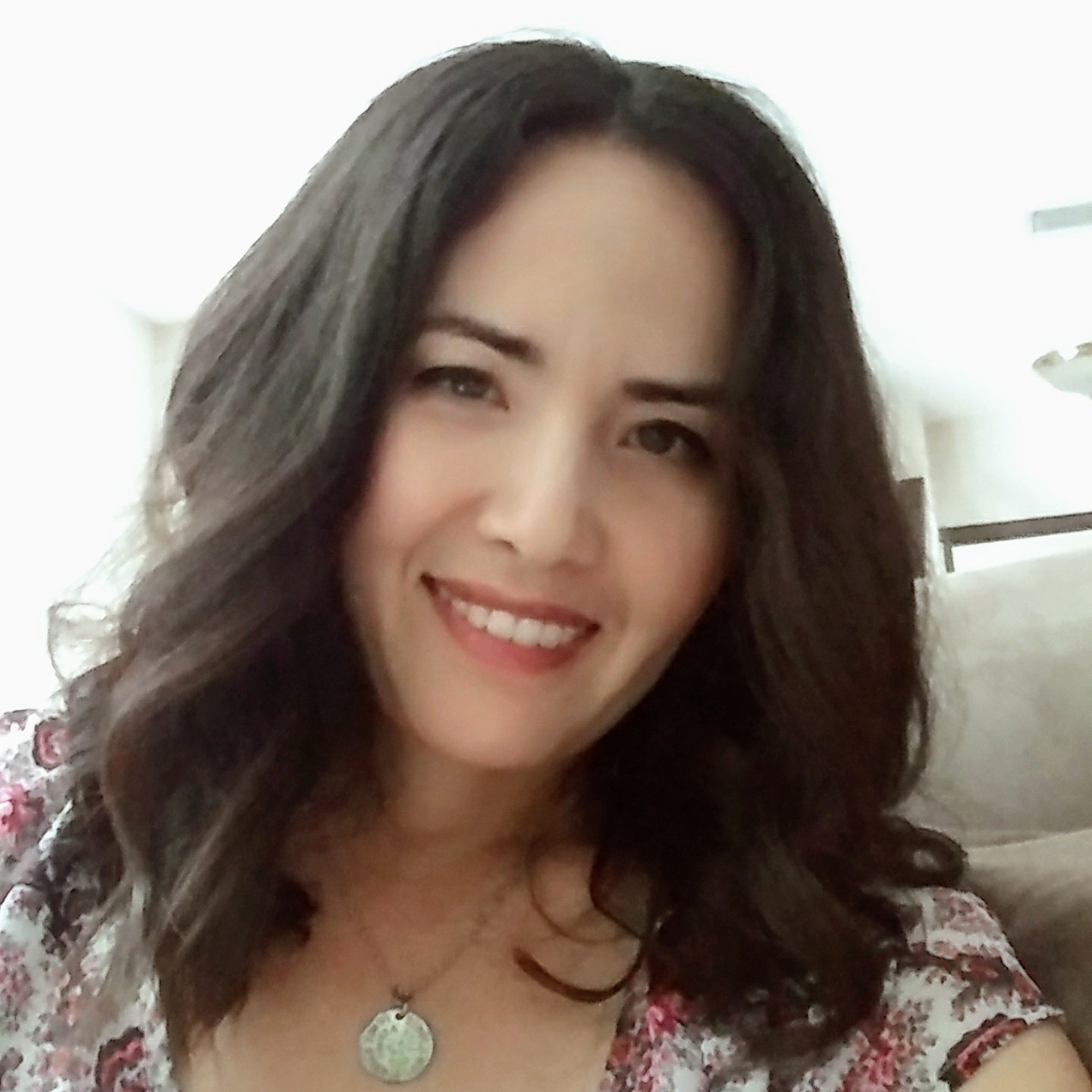 "Roland and Galina provide an amazing program! ...valuable lessons that can easily be applied to daily life."
- Colette
Our No Risk Guarantee!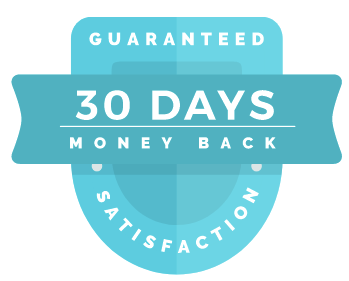 If you are unsatisfied with your membership, contact us in the first 30 days and we will issue a full refund. In addition, since it's an ongoing, monthly membership, you can cancel at any time.
Course led by
Roland Denzel is a weight loss coach whose first client was himself!
Overweight his first 35 years, he lost over one hundred pounds in 2003, and has kept if off since. Along the way, Roland developed a passion for health, fitness, and nutrition that's not only kept him slim and healthy, but allowed him to help others just like himself through his writing and coaching.
Roland is an IKFF trained kettlebell coach, a certified personal trainer, and is a sports nutrition and weight loss coach through Precision Nutrition. He has co-authored five books, including The Real Food Reset, and Man on Top, which was inspired by his own journey to becoming healthy, slim, and fit. Roland's latest book Eat Well Move Well Live Well, coauthored with Galina, won the 2017 Foreword Indie Gold!
Galina Denzel is a movement teacher and Somatic Experiencing Practitioner. She helps her clients return to a life of functional movement after an injury, accident, or trauma through a variety of corrective exercise methods and healing modalities.
Galina is a Nutritious Movement™ certified Restorative Exercise Specialist and certified personal trainer, nutrition coach, author and educator. She is the co-author Eat Well Move Well Live Well, The Real Food Reset and Man on Top, plus The Art of Real Food in Bulgaria.
Together, Galina and Roland have a thriving health coaching practice, serving clients worldwide, and locally in Orange County, California. Galina and Roland write and podcast regularly at EatMoveLive52.com, and their latest award-winning book Eat Well, Move Well, Live Well - 52 Ways to Feel Better in a Week, is available where all fine books are sold.

Courses Included with Purchase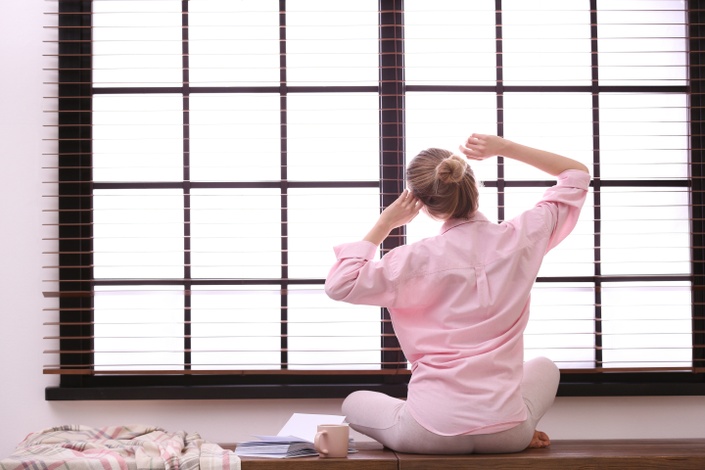 Unstress your body
Healing Movement with Galina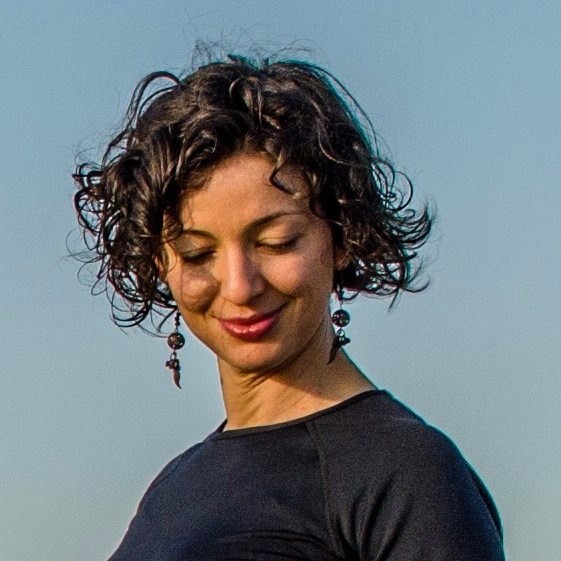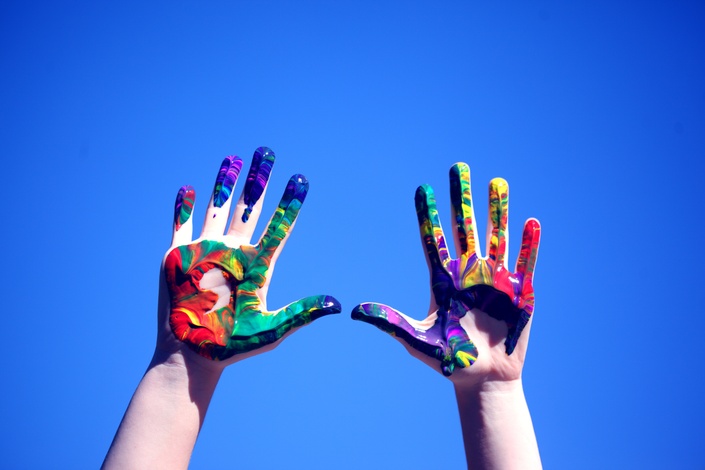 Hands, Wrists, & Shoulders
Healing Movement with Galina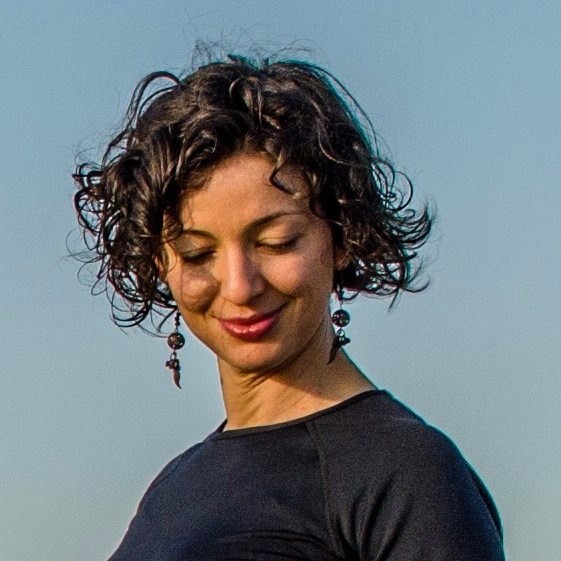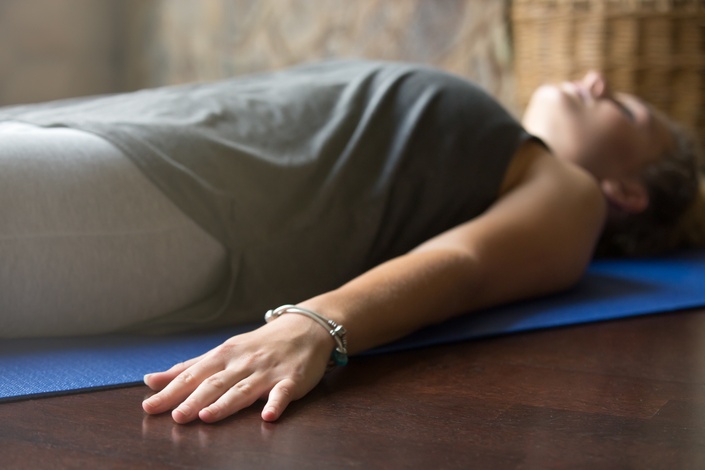 Low Back Relief
Healing Movement with Galina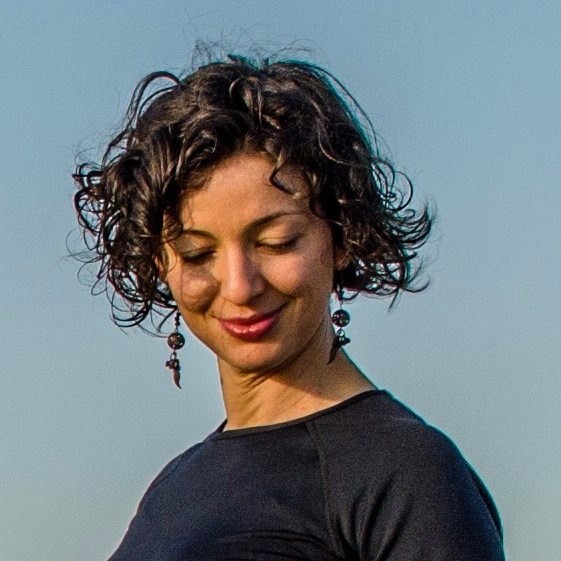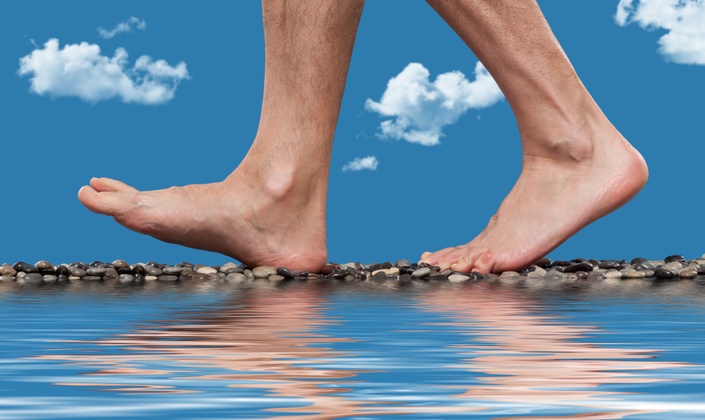 Strong Feet Better Balance
Healing Movement with Galina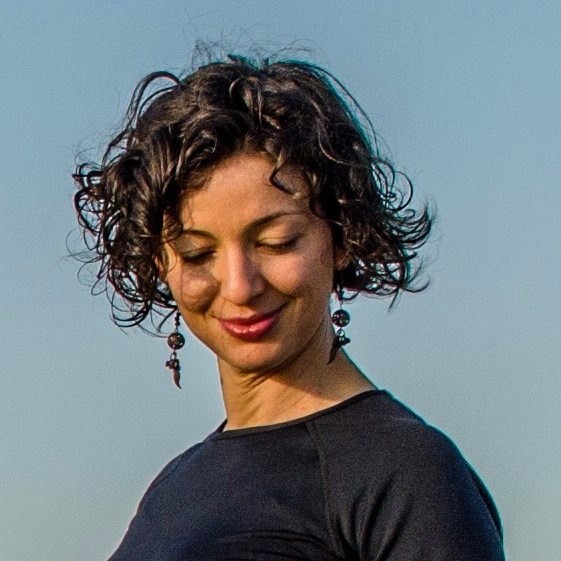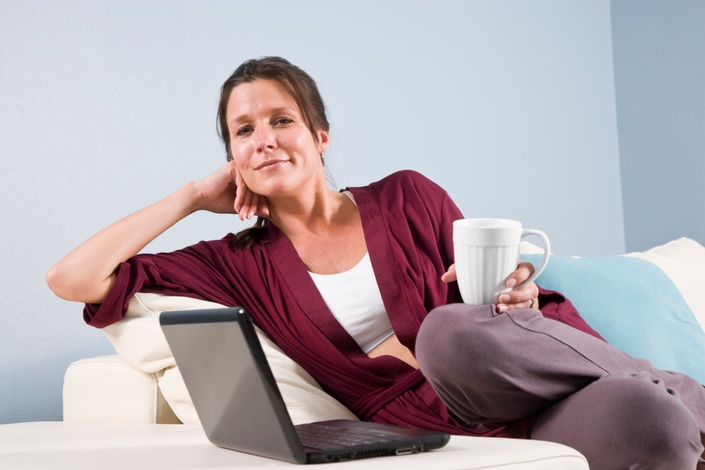 Digestion sessions
Healing Movement with Galina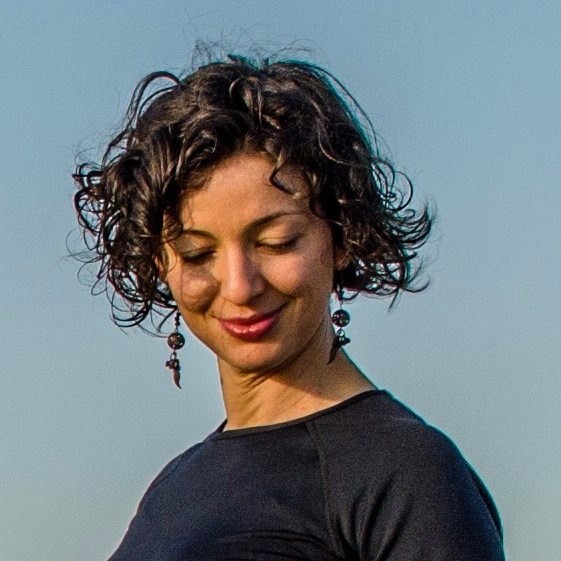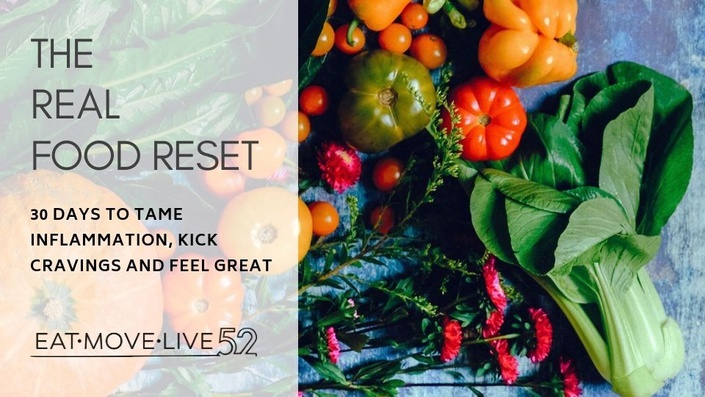 The Real Food Reset
30 days of Real Food - Lose weight, tame inflammation, kick your cravings & feel great in your skin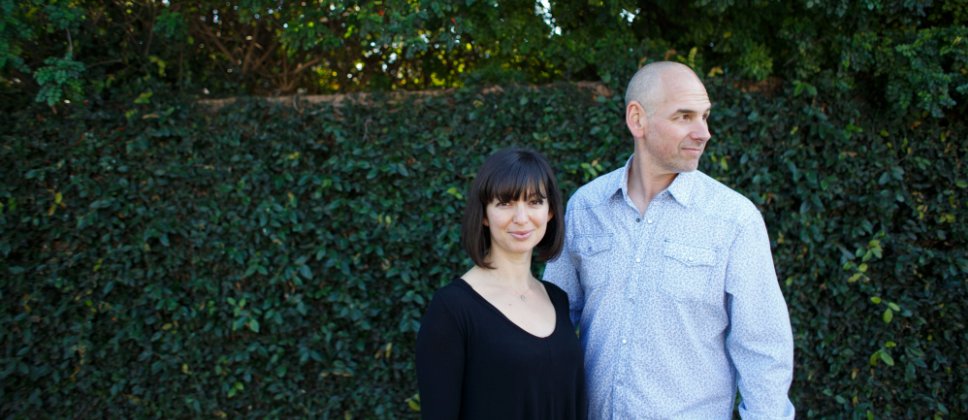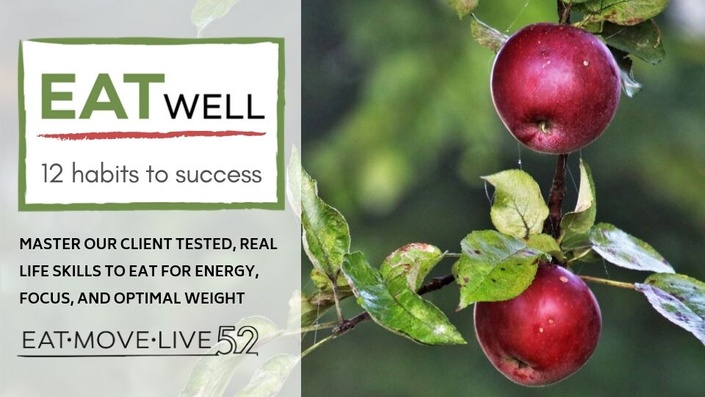 Eat Well - 12 Habits to Success
12 habits and daily positive action steps to build your personal real food lifestyle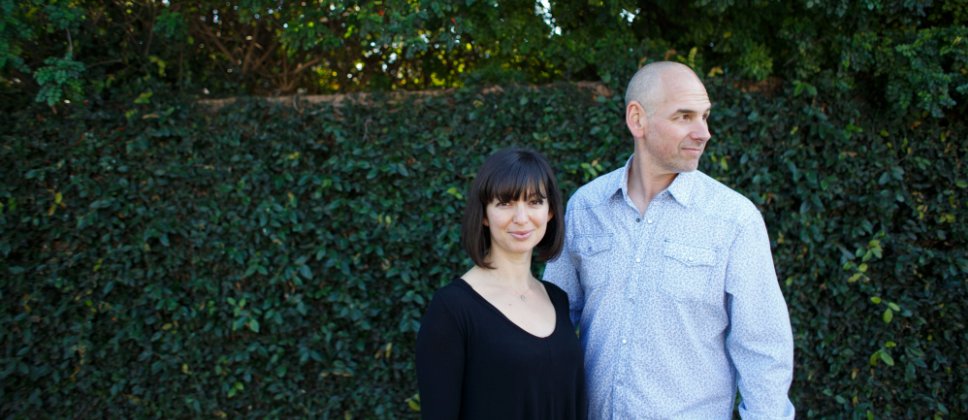 Original Price: $263
Frequently Asked Questions
When does the membership start and finish?
The membership is ongoing! It starts now and never ends! You can stay a member as long as you like, or cancel at any time.
How long do I have access to the membership site and resources?
You'll have access to the site and resources for as long as you are a member. Stick around, and continue to enjoy the membership site across any and all devices you own.
What if I am unhappy with the program?
We would never want you to be unhappy! If you are unsatisfied with your purchase, contact us in the first 30 days and we will give you a full refund. In addition, since it's an ongoing, monthly membership, you can cancel at any time.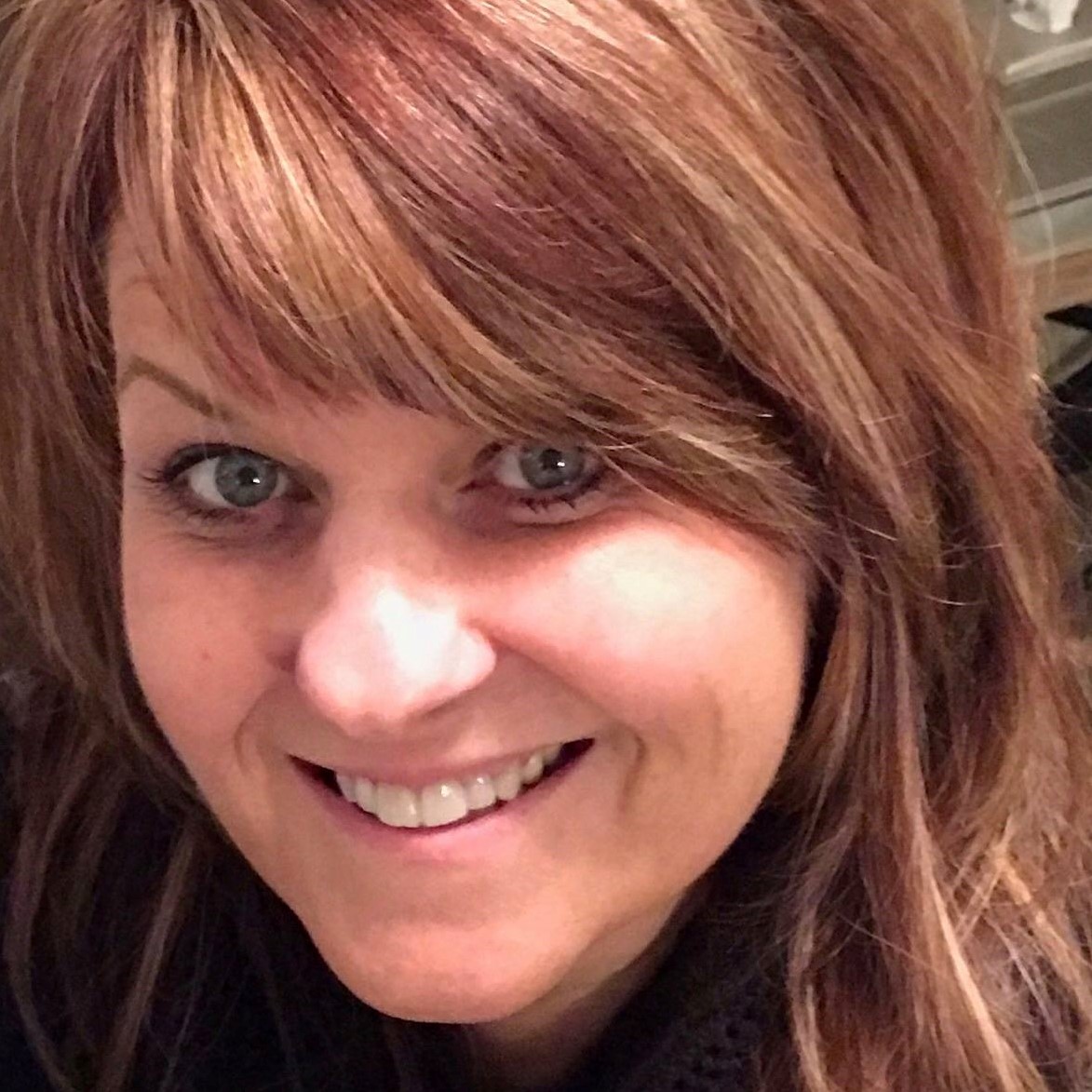 "Giving fresh ideas in how to incorporate everyday items quickly and simply was so great!"
- Jeanne