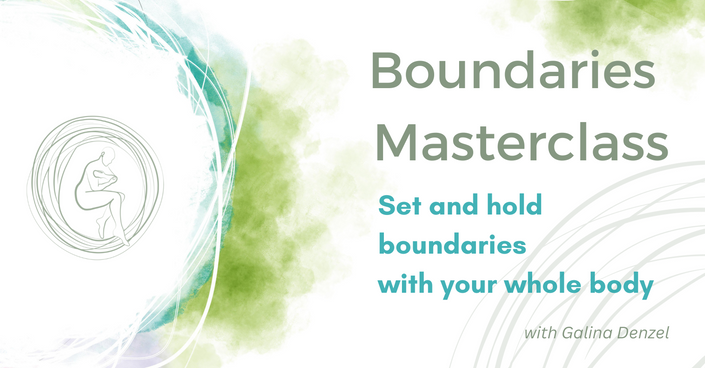 Boundaries Master Class
learn how to set and hold boundaries with your whole body, free from guilt, shame and overthinking
Enroll Now
Are your boundaries missing, too rigid or unpredictable? Do you have a hard time connecting to a sense of safety and choice in relationships?
Join Galina and a small group of students for a deep dive into the somatic practice of setting and holding boundaries with your whole body.
Boundaries matter.
Are your boundaries healthy, whole and appropriate for the particular situation you are in?
How does your body tell you that your boundaries are about to be crossed or that you are crossing the boundary of another?
How do you recognize and harness the energy that allows you to perceive the need for a boundary, to set it and hold it steadily?
We will answer these questions (and many more) in the master class I created specifically to support you in setting and holding embodied boundaries.
This master class comes after I taught Learn to say NO - a workshop on how often what we say with our mouths doesn't match what we say with our bodies - and what to do about it.
After the class there were many emails of gratitude, and there were also many requests for more in depth work. I listen to my students and love creating new formats to meet their needs, so here is what we can do together:
I invite you to join me for this 8 week journey so that you can:
Learn the importance of setting appropriate boundaries, so that you feel safe, settled and connected
Identify the signs and signals of boundary breaches and what your nervous system needs to respond in those situations
Reconnect with your body and restore a sense of safety, security and agency
Discern which experiences in your body are yours and which belong to others
Understand the role of guilt and shame and restore the ability to stand up for yourself and know in your bones that it's right
Create a daily practice to reconnect with yourself, set, grow and strengthen your boundaries
When I talk to students about their daily struggles with food and we explore the source of their distress, we oftentimes see that their boundaries are too porous, too rigid, or switch between the two, oftentimes with no connection to the present moment and situation, which can leave them feeling unsafe, anxious and confused.
What's a healthy boundary?
Why is it that one moment I am giving all of myself to the world, spilling over to help everyone in need, and the next I am lying on the couch, escaping from everybody and not knowing how to come back into connection even with my closest people?
What gives?
And why do I always feel so bad when I do what's right for me or take time for myself?
How do I handle the guilt of setting a boundary?
And what about those people who don't even see or respect my boundary even when I set it?
What do I do about feeling everyone's emotions as if they are mine?
These questions and more are always in our space when we explore boundaries – and instead of just having a conversation about them, let's do something different - let's learn and practice, so that you can have the boundaries you've always wanted!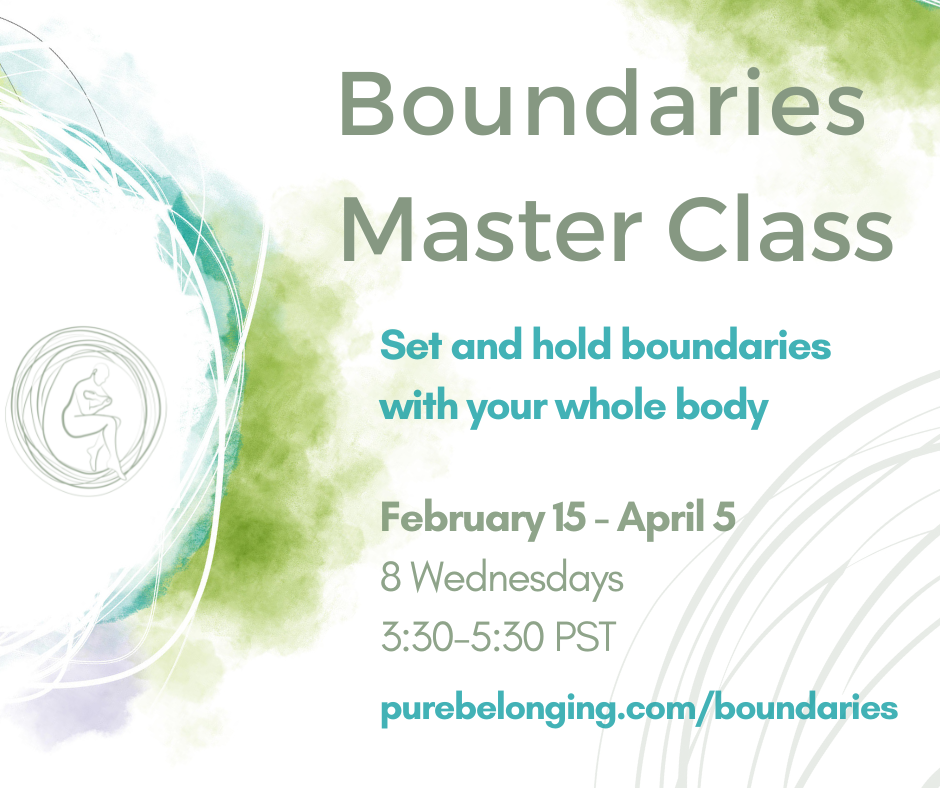 This class is for you if:
You want to experience the way your body currently sets and holds boundaries, understand your patterns and shift them

You are curious and ready to explore how your somatic experience relates to your ability to set and hold appropriate boundaries

You want an interactive learning environment where you can practice embodied skills and get feedback in real time

You feel like you have an intellectual understanding of healthy boundaries, yet you are still experiencing discomfort when setting them and holding them

You often suffer from shame and guilt when you put yourself first

You would like to be able to stand up for yourself, face conflict and protect yourself when needed
What can you expect from each class?
Nervous system-focused practices to communicate with your body moment to moment - when by yourself and with others

Theoretical understanding of concepts to support your learning about energetic and different kinds of physical boundaries

Real life skills for setting and holding appropriate boundaries

Strengthening of your ability to sense when a boundary has been breached and the state of your boundaries

Supportive and interactive learning environment - teacher and assistant available for insights, questions, modifications and feedback
How is the class structured?
We will meet each week for 8 weeks, Wednesdays from 3:30pm to 5:30pm PT on Zoom.
We begin on February 15, 2023 and end on April 5, 2023.
In addition, we will have discussions and ongoing support in a closed Facebook group.
All classes are recorded, so if you have to miss one, that's OK.
Please note each class will have a lecture portion, as well as somatic practices to support your learning and nervous system. You will be able to share, ask questions and have direct feedback from your teacher.
Are you a Peace with Food Transformation Group Student who's currently enrolled in a group with us - please ask to be added to the class roster - you get all master classes included as a part of your program.
Are you currently a Transformed Collective member? Please ask for a coupon code to receive 50% off the cost of the class.
Course led by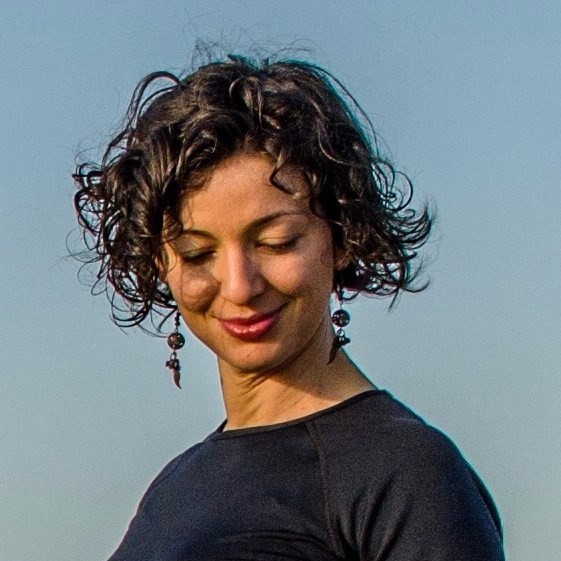 Galina Denzel is a knowledgeable and experienced Somatic Experiencing, Neuroaffective Relational Model, and a Somatic Practice Practitioner.

She is also trained as a Nutritious Movement Restorative Exercise Specialist and multiple other healing movement modalities that she uses to support students with chronic pain and complex conditions.
She teaches the Peace with Self, Peace with Food method in small groups and workshops and is the author of Peace with Self, Peace with Food - a trauma healing approach for emotional eating.
Her personal story of healing from her own eating and body image disorder combined with her work as a trauma resolution practitioner make this work inspired, compassionate, and deeply transformative.
Frequently Asked Questions
Are these classes live? - Yes, the classes happen live on Zoom. You can choose to have your camera OFF or ask questions in the private chat anonymously. The sessions are recorded for those who need to miss a class.
Can I ask questions? - Yes. Both during class and after classes via email or in the private Facebook group.
What if I skip a week? - It's OK, you can catch up on recordings.
Do I need special equipment? - No, just a quiet and comfortable place for learning.
Do you know someone who needs this? Please share using the buttons above.